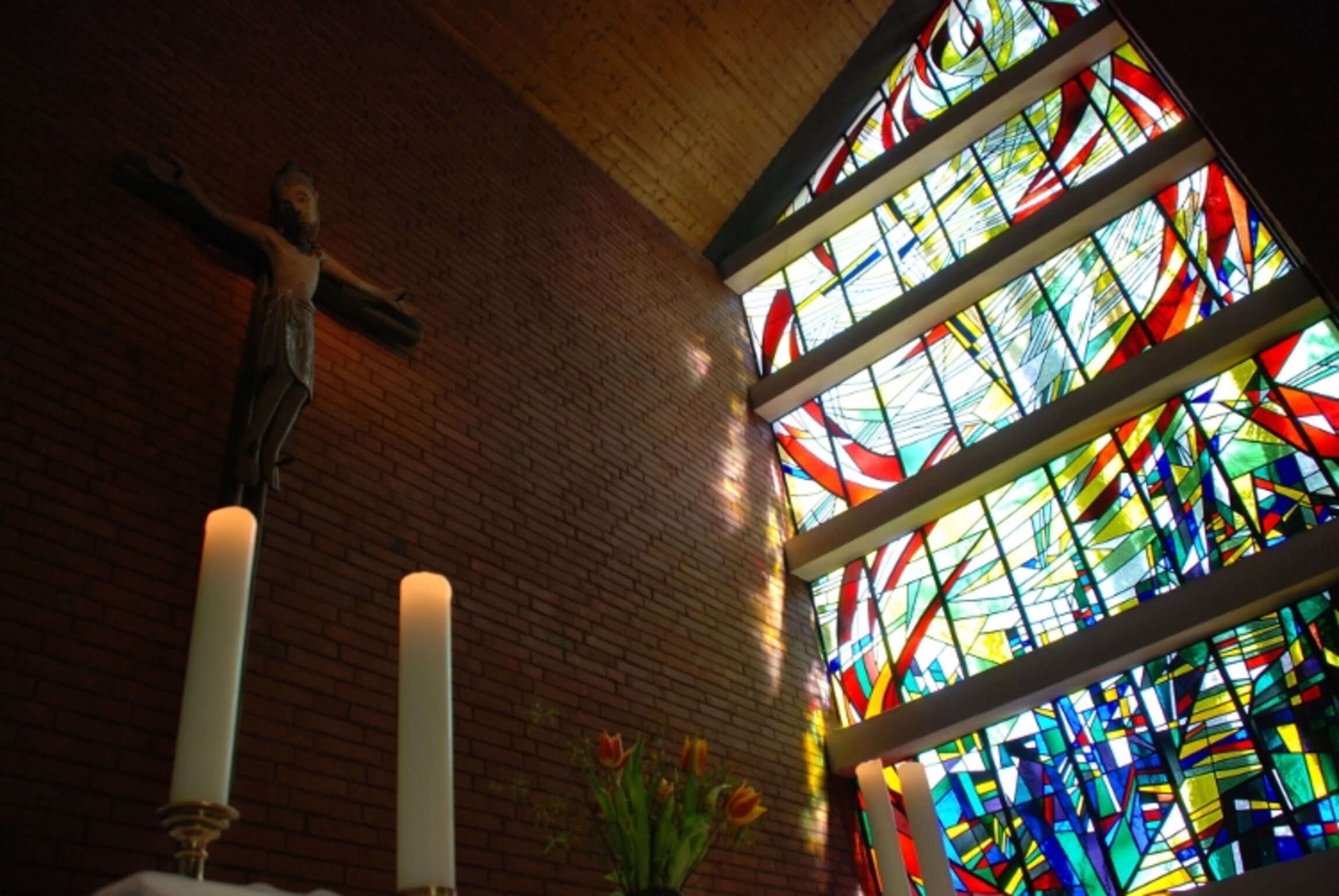 Foto: Claus Heitmann
I will praise the LORD as long as I live. I will sing praises to my God while I have being." Psalm 146, 2
As in many other Protestant and Ecumenical Institutions of Theological education around the globe Spiritual life and Biblical meditation are part and parcel of the Vita Communis at FIT during lecture periods.

In different ways we pause in our work and reflect on what what gives us hope in living and dying:
On Mondays, church services take place in the evening at 18:45,
on Tuesday morning at 9:45 a.m. we celebrate holy communion together,
on Wednesday evening at 18.45 o'clock and on Thursday morning at 9.45 o'clock devotion is held
and on Fridays at 12:10, we close the week with a weekend prayer.
Except for the devotion on Thursday (German), these offers of joint pause and reflection will be carried out in English.
A liturgy in Lutheran tradition is underlying our compound worship. We warmly welcome enriching elements of other denominations. Students and professors cooperate in preparing and leading the worships.
All students and coworkers of FIT are cordially invited. If requested, rooms for prayer and meditation for students of other religious faiths and creeds are available on the compound.