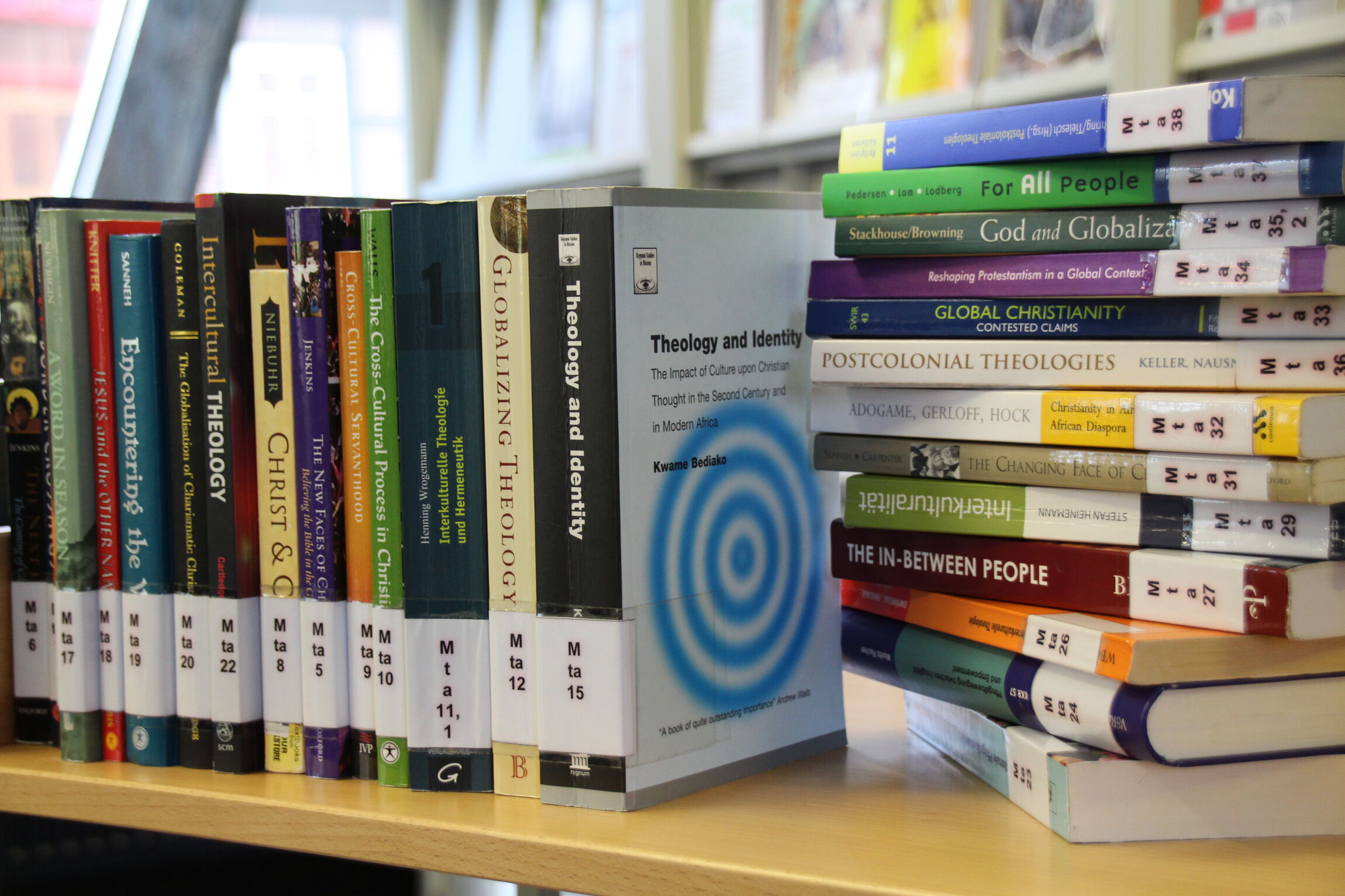 Foto FIT - DM
Centrally located on the campus grounds, the FIT library holds about 80,000 volumes, including particularly literature in the fields of Intercultural Theology, Mission Studies, History of Christianity and Religion, Bible Studies, Migration, Social Work and Development Studies.
The library is accessible to students, faculty and staff of FIT 24/7.
Further more this Homepage provides extensive online ressearch tools:
Online Catalogue OPAC

10 Databases:
DACB, EBR, Globethics.net, IBR Online, IBZ Online, Index Theologicus, IREON, LIPortal, RelBib, SocioHub

24 E-Journals

3 Lexica
WiBiLex, WiReLex, and 8 volumes of General history of Africa
You can find the links to online literature research in the info box at the right.