Inaugural lecture by Prof. Dr. Kleine Vennekate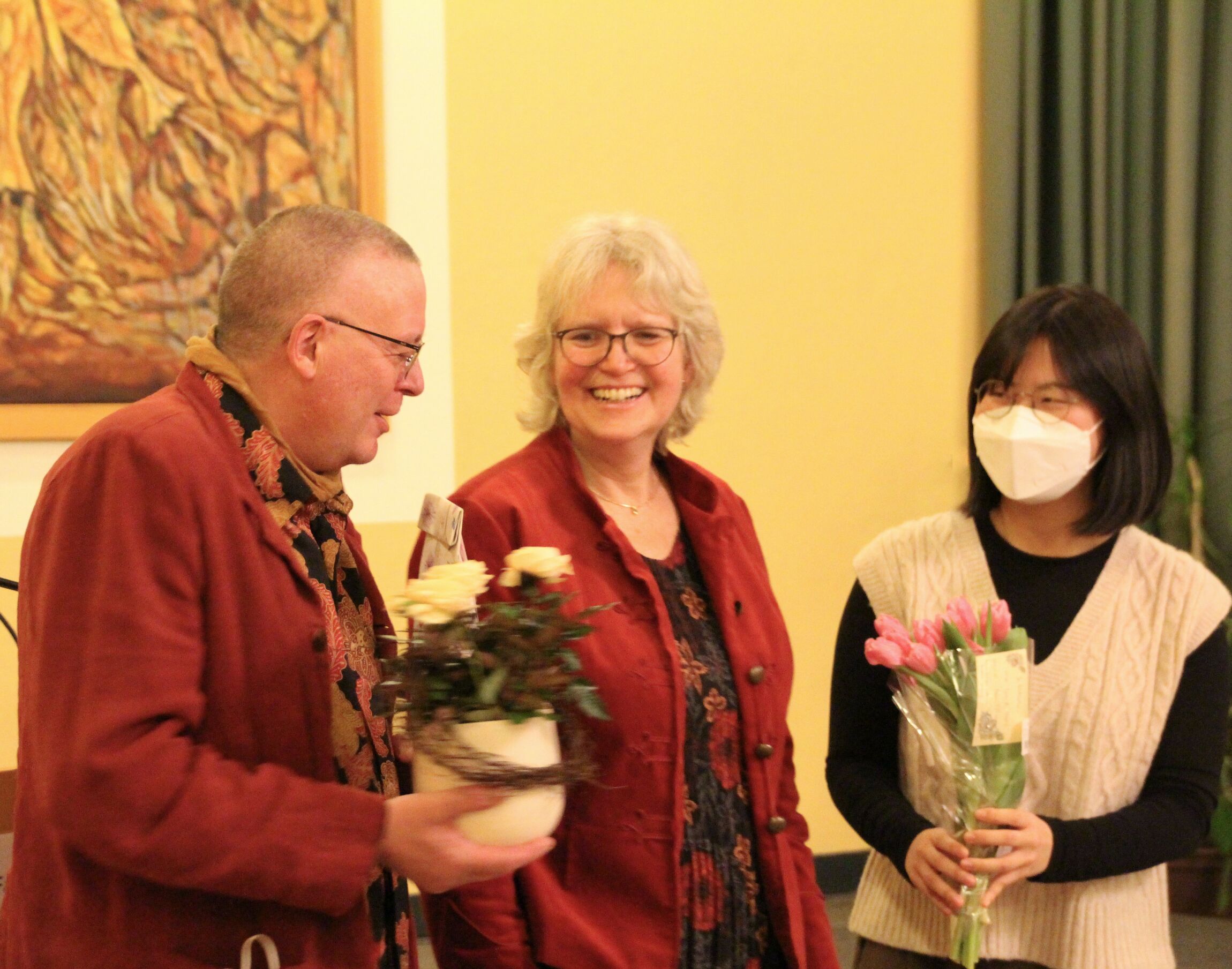 Since 01.04.2022, Professor Dr. Katharina Kleine Vennekate has held the chair of Practical Theology with a focus on diakonia in an intercultural perspective at the University of Applied Sciences for Intercultural Theology Hermannsburg (FIT). On Jan. 31, 2023, she delivered her inaugural lecture to FIT faculty, staff and students, as well as to family members and guests. The topic of the inaugural lecture was "People with trauma experiences as a task of intercultural pastoral care in church congregations".
On behalf of the entire team, Rector Professor Kunz-Lübcke thanked Professor Kleine Vennekate for her great commitment to FIT as a teacher, Vice Dean for Administrative Affairs and appreciated colleague. The students - represented by MA student Seoyeon Han - also recognized her dedication to the university and presented her with a bouquet of flowers.
With almost two semesters at FIT behind her, Professor Dr. Kleine Vennekate sums up for herself as follows: "Working at FIT and the community as well as the exchange with students and colleagues gives me a lot of pleasure".
For the summary of the lecture please click here:
Report Inaugural Lecture 31-01-2023