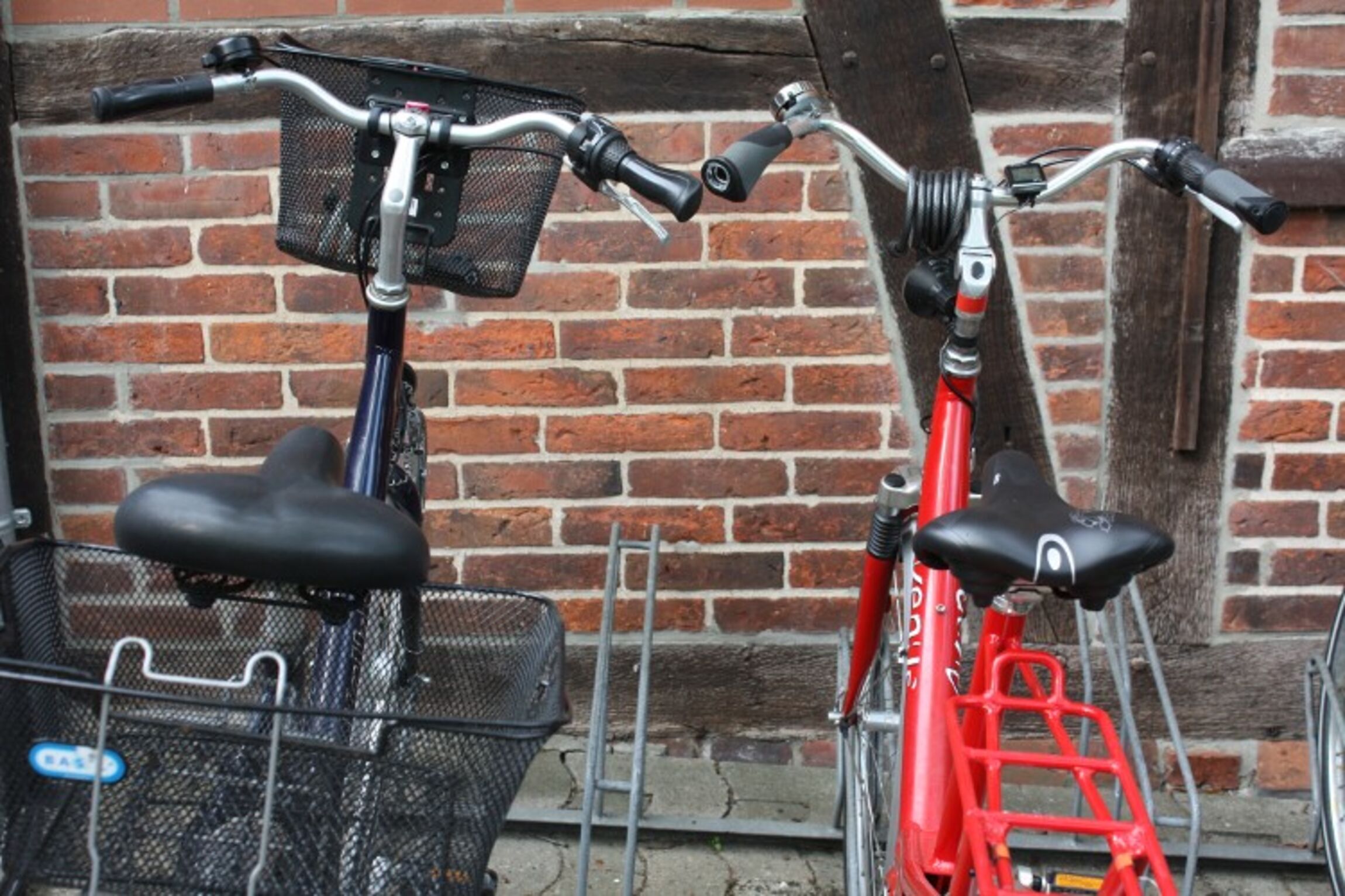 Fahrräder
The best way to get around in Hermannsburg is by bike, which is very popular in this region. A few bikes are available to all students on campus.
And how do you get to Hermannsburg? You can travel by train to Celle or Unterlüß. From Celle main station, you can take a public bus that brings you either directly to Hermannsburg or to the Schlossplatz, where more buses leave for Hermannsburg. It takes 40-60 minutes to get to Hermannsburg from Celle. From Unterlüß, it takes only 20 minutes, but there are very few buses. The FIT can call a taxi for you, if you announce your arrival in advance.
M.A. students at FIT receive a semester ticket for the train that takes them to Göttingen, and the FIT provides for their transportation to and from the train station in Unterlüß.
For FIT it is possible to borrow a bus (9 seats) from Community Südheide. Please note that one has to apply for use of the bus in time, minimum two weeks before your trip.

If a bus is required, please contact the student´s office in time.